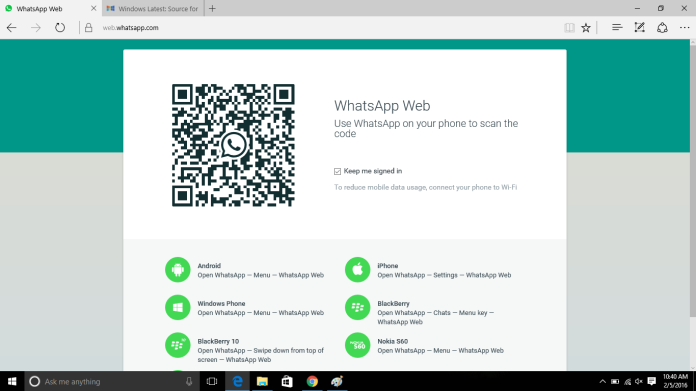 When WhatsApp Web launched in the market, it doesn't supports Microsoft Edge browser which is pre-installed in Windows 10. However, Microsoft and WhatsApp promised they will bring WhatsApp web support to Edge browser pretty soon. WhatsApp is one of the fasted messaging app and WhatsApp also have plans to bring video calling.
Now WhatsApp web is finally running Microsoft Edge without applying any tricks. For those who are unfamiliar with WhatsApp web, it allows you to access your WhatsApp which is installed in your Windows Phone or any other. WhatsApp is also expected to releases their universal app soon.
Open this link on your Microsoft Edge to let get started ! Do let us know your experience in comments below:
Thanks to our own Gupta for the tip !!