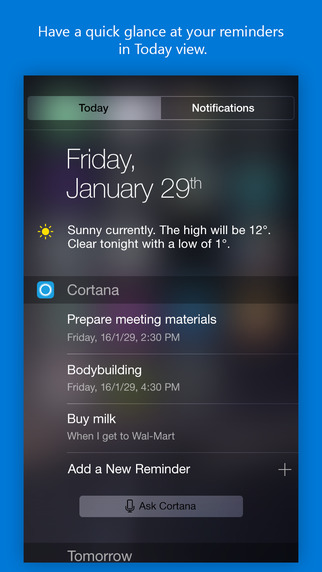 Microsoft has another update live for Cortana this time for iOS. The update is one of the major one with new features. The update contains support for 3D touch menu in iPhone 6S & iPhone 6S + and much more. Refer below notes for the changelog:
A Today View. For a quick glance at your reminders.
Support for 3D touch menu in iPhone 6S and iPhone 6S +.
A new monthly reminder feature and improved refresh mechanism.
Reduced app load time.
A better loading experience for low speed and unstable network conditions.
More stable voice interactions.