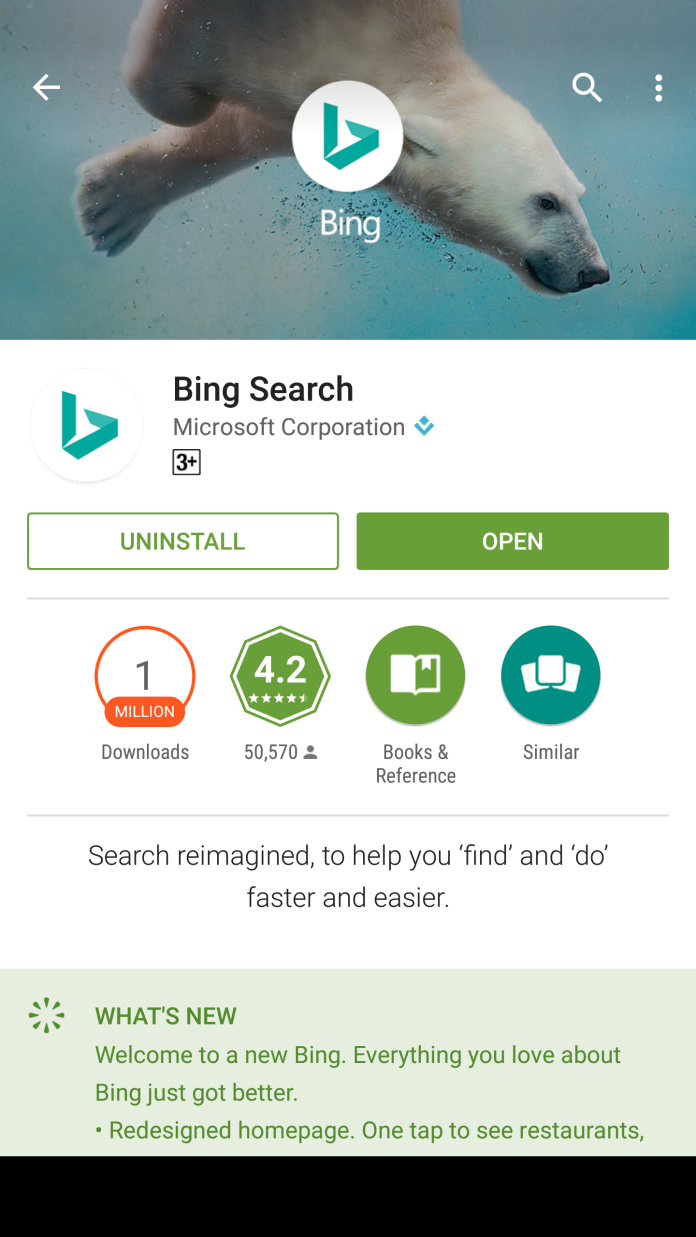 Microsoft has pushed that new experience to Android phones with the new Bing app. Whether or not you'll want to switch it up from the default Google search experience remains to be seen, but it's an app that's at least worth taking a look at.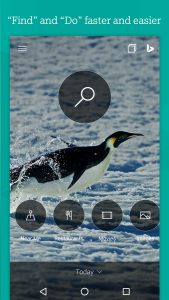 The app is essentially identical to its iPhone counterpart: it understands natural language queries like "what is the weather of New York City?" and gives you an answer without you having to dig through a list of links. Searching for a city brings up local info, travel tips, nearby news, and a list of apps that lets you perform actions you might be interested in taking. Voice search is right up front, and there's plenty of one-touch access to local points of interest around you like restaurants, movies and various things to do.
Microsoft also added a bar code scanner so you can do on-the-spot comparison shopping to see if you can find an item cheaper online, something sure to infuriate local retailers who catch you doing it. On the iPhone 6s or 6s Plus using Bing Search , you can access the barcode scanner via 3D touch on the home screen icon; a long press on the big search icon inside the Bing app will get you there on Android, and older iPhone users will find it under the new "deals" menu.
Using the deals section, you can go there to find… well, deals for stores near you. Your phone will use your current location to find retailers that are in the area and pull up any ways for you to save money right there.