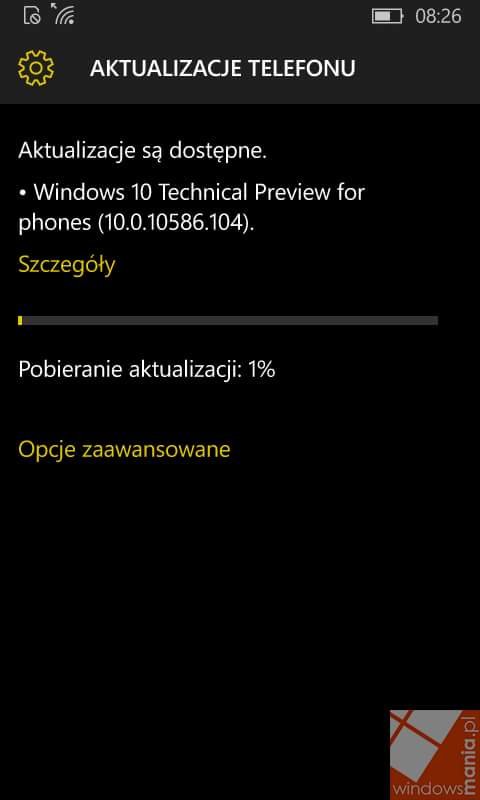 Microsoft rolled out Windows 10 Mobile build 10586.71 few days ago with slew of fixes, As you might notice no new features. Today, we reported Windows 10 Mobile 10586.104 is reportedly coming next week.
Now folks at WindowsMania.pl posted screenshot of build 10586.104. However, we cannot confirm authenticity of this picture as anyone can create such images with photoshop skills. However, it is worth to note last time screenshots of build 10586.73 was posted on the same site and it was not fake.
Windows 10 Mobile build 10586.104 is expected to includes improvements as well as bug fixes. However, as you might expect it'a another cumulative with no new features. However, which features you like to see in next Windows 10 Mobile builds, do let us know in comments below:
Thanks Hyken Wong for the tip !!