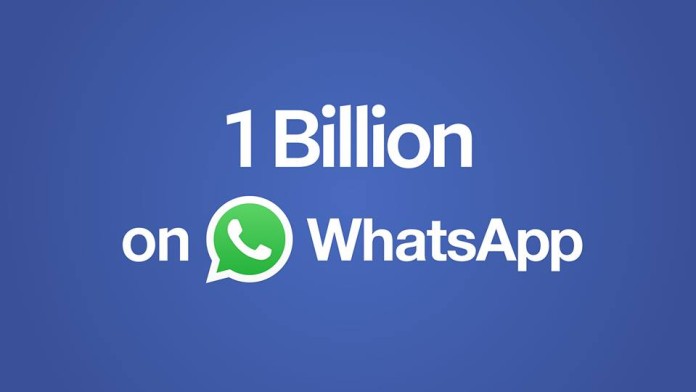 WhatsApp is messenger app which is widely used across several mobile operating systems. The messaging app is owned by Facebook and the company continue to improve the messaging app with new features.
About two years ago WhatsApp had 450 million users from all operating systems. Now, Facebook's CEO & founder Mark Zuckerberg confirms that WhatsApp now have 1 billion users and the company said:
One billion people now use WhatsApp. Congrats to Jan, Brian and everyone who helped reach this milestone!

WhatsApp's community has more than doubled since joining Facebook. We've added the ability for you to call loved ones far away. We've dropped the subscription fee and made WhatsApp completely free. Next, we're going to work to connect more people around the world and make it easier to communicate with businesses.

There are only a few services that connect more than a billion people. This milestone is an important step towards connecting the entire world.
WhatsApp's CEO in his personal Twitter account, said:
one billion users and not a single Crunchie award. Leo, I feel your pain brother… @LeoDiCaprio

— jan koum (@jankoum) February 1, 2016
WhatsApp is a growing mobile messaging service, now with 1 billion user base and the company is also working to add video calling service to their apps. WhatsApp recently added voice calling service which works over 2G network for developing countries like India and Sri Lanka.