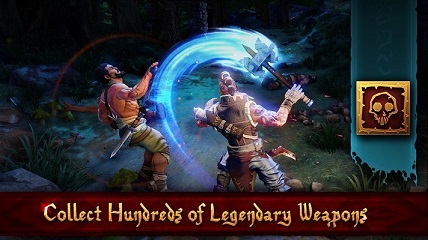 Another popular game, Hand of Fate made it's way to Windows 10 Store for desktop devices and now it is available for download. It is a adventures-action based game and it is priced at $24.99, however it is available for $19.99 in a limited time offer. In Hand of Fate, you have to build your deck, enter the world of Hand of Fate, and prepare to face the Ace of Skulls.
Let us discuss more about the game below.
Beyond the thirteen gates at the end of the world, the game of life and death is played. Draw your cards, play your hand, and discover your fate. Hand of Fate is a hybrid roguelike/action-RPG/deck builder, in which the player builds a set of cards into a deck, which is then used to deal out the dungeon floors through which they adventure. Upon entering a combat, all of the cards the player has collected fly into their hands as fully modeled 3D assets, and combat begins.