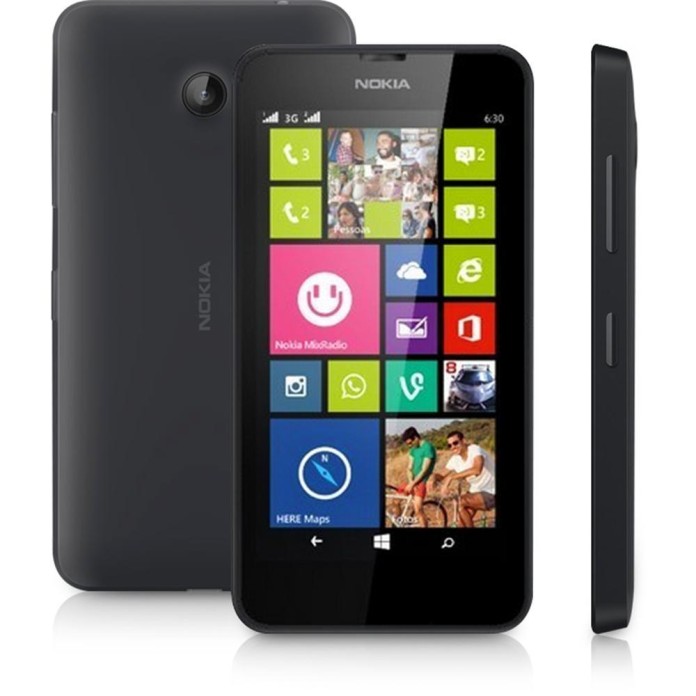 The low-end Lumia 635 has aged now and Microsoft has already released the successor Lumia 640. As the device is in the market for a while now, retailers have finally started selling the outdated handset at a discounted rate.
A new deal for Lumia 635 is available on Best Buy and you can buy the Lumia 635 unlocked variant for just $34.99. For those who are planning to purchase Lumia 635, you can learn more about its hardware specs below.
It comes with 4.5-inch FWVGA (854x480px) IPS LCD and it also uses Corning Gorilla Glass 3 to keep your phone secure. The Lumia 635's 4.5-inch screen is surrounded on three sides by a removable plastic shell.
The smartphone uses Qualcomm Snapdragon 400 which is a quad-core chipset with a clock speed of 1.2GHz. Snapdragon 400 processor was also in use on other old midrange phones.
Snapdragon 400 is not a flagship-class processor, but sleek simplicity of Windows Phone 8.1 offers decent performance. However, there is a noticeable pause as applications load or resume.
The benchmark shows that the Lumia fell behind the competing Samsung Galaxy handset.
For $34.99, you will also get 512MB RAM and 8GB internet storage (plus microSD support up to 128GB).
The phone features a 5MP rear camera with autofocus and 720p video recording. In terms of connectivity and backup, you get Wi-Fi 802.11 b/g/n, 4G LTE, Accelerometer, SensorCore and Removable 1830mAh battery.
You can buy the Lumia 635 from BestBuy but bear in mind that it lacks some basic feature that you'll find in 2016 smartphones. For example, there's no flash for the rear camera, no ambient light sensor and not even a front-facing camera.
However, it could be a decent deal for Windows Phone enthusiasts. It might be a suitable deal for those who want to store an affordable back-up device.