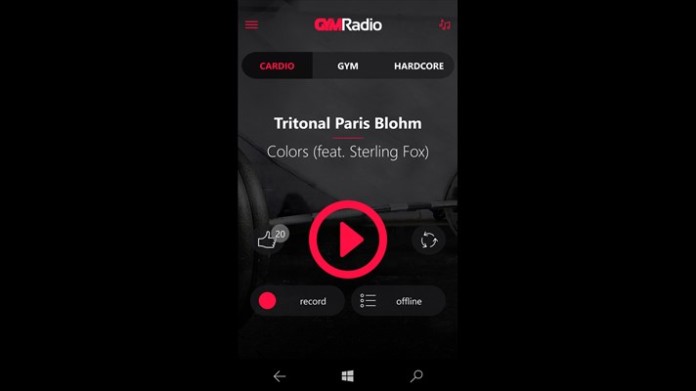 GYM Radio, the new app for best motivation music of every physically demanding workout with Microsoft Band 2 and Windows devices support. The app allows you to listen songs anytime doesn't matter your are in gym, running or doing any other exercise. The app comes with several good features, however free version of the app lacks most of the features compared to paid version:-
Free features:
• Cardio – Keep moving.
• GYM – Best choice for gym. /Perfect for gym.
• Hardcore – Hard music for hard workouts.
PREMIUM features:
• Offline music – Listen to your favourite songs offline.
• Mixit – Skip songs.
• Premium music – 100 new songs every month.
• No Ads
• Support our project